Relieve staff to increase the patient experience
The majority of staff at healthcare facilities are always busy and the pressure can be extremely high. Using of digital signage in healthcare can relieve staff and give them the opportunity to prioritize patient requests and offer digital guidance.
We offer you three ideas on how different digital signage solutions can support professionals in a healthcare environment.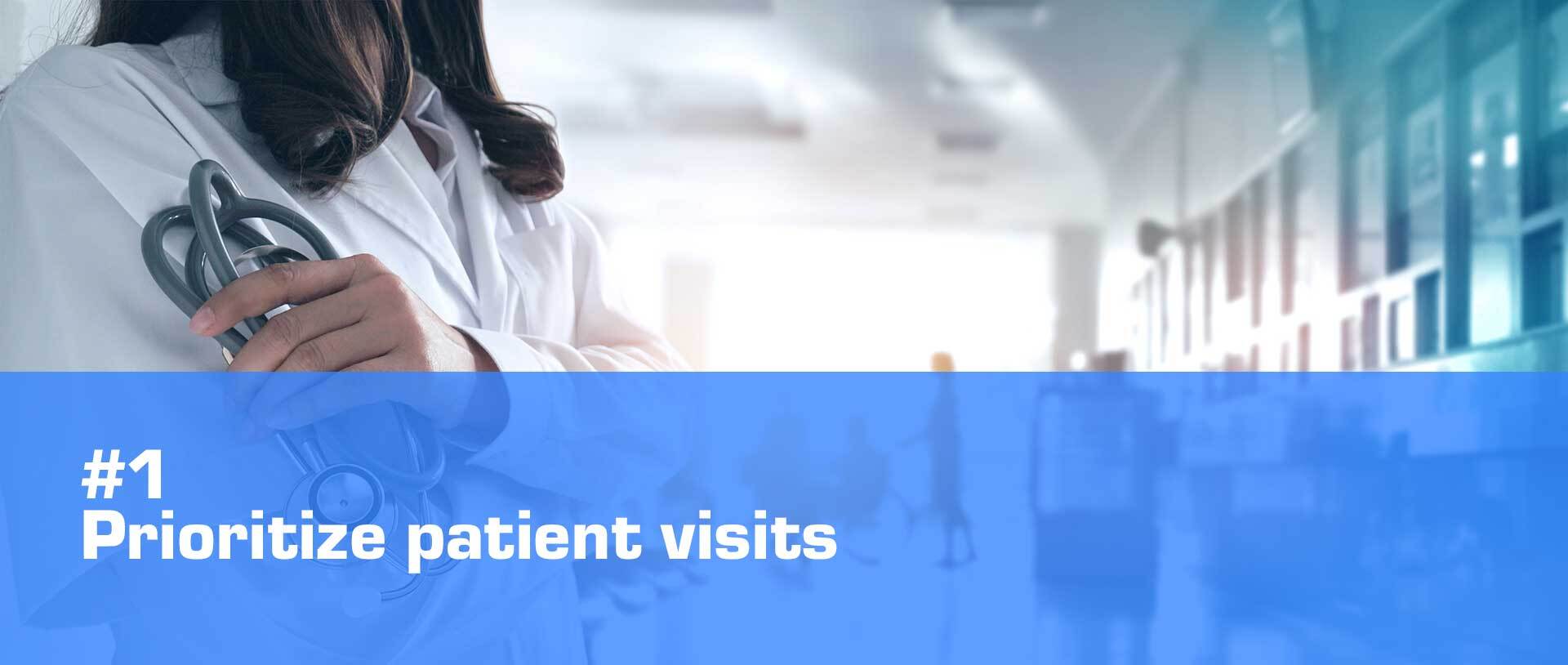 1. Prioritize patient visits to offer personal and direct communication

Doctors and nurses are busy all the time. Your healthcare employees need to be with the patient who needs the most special care. Prioritizing patients becomes a lot easier with digital signage. A nurse call system allows patients to request their specific needs from a nurse. For instance low priority requests for food and drinks, or high priority requests when a patient is in pain or in need of immediate assistance. A patient entertainment system can reduce questions by showing today's menu, various health tips and the availability of tv or e-books to entertain patients and ease their minds. By offering a customer feedback application the facility is able to improve the patient experience by measuring the patient satisfaction.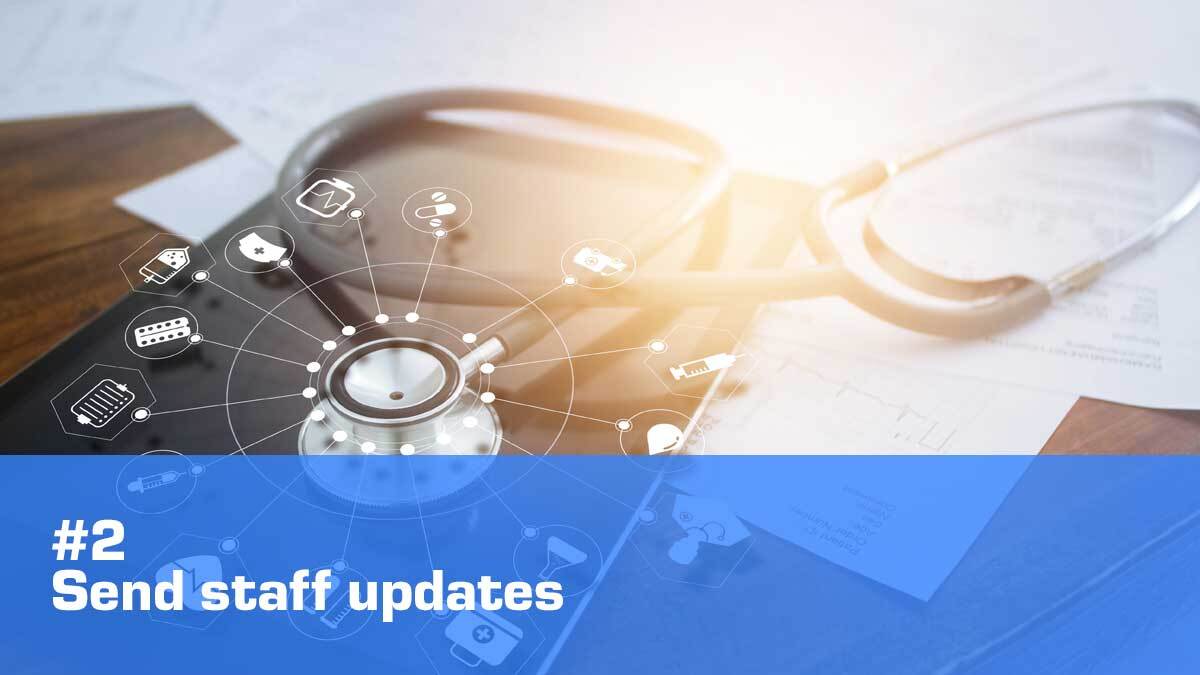 2. Give staff important updates with digital signage

Your staff needs to stay updated on the latest health protocols and safety regulations. By using digital signage healthcare solutions you can save money and the environment. A healthcare facility keeps doctors, nurses and staff informed regarding meetings and announcements with the placement of digital signage screens in staff rooms. Besides that its proven that digital communication attracts the attention of the audience two times more than traditional paper communication materials.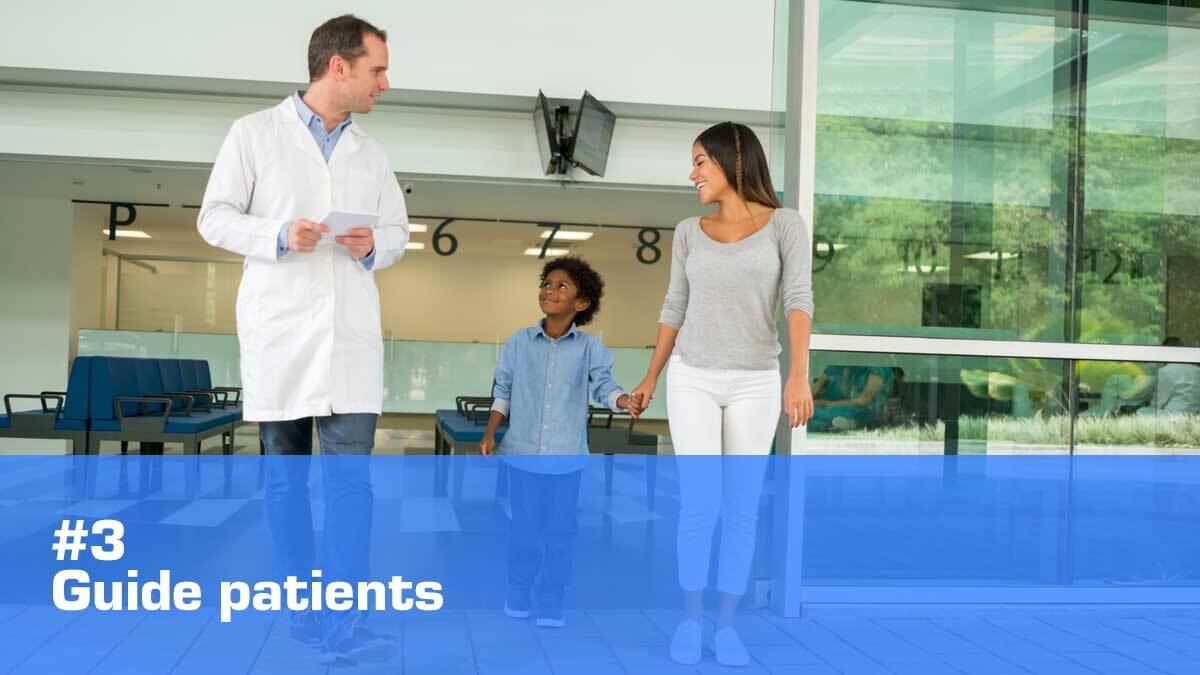 3. Guide patients using digital signage in healthcare
Digital signage can replace and relieve your staff, so they can focus on their core-business. A helpful start and welcome for your patients is offering an easy-to-use and safe patient check-in process. You can do this, for instance, by providing an all-in-one touch display for a fast registration. Offering a wayfinding solution on the way is a time-saving manner of helping guests find their way in large establishments, such as hospitals. Such a solution offers clear directional guidelines to various destinations. And when the patient enters a specific department you can inform them regarding estimated waiting times with the usage of a queuing application.
Pro tip:
By adding an NFC reader to the interactive digital signage screens, an access control solution is being created. This only allows authorized staff to enter a specific department by scanning their employee card. Another way to keep your organization safe and healthy.
Free consultation
Do you want to improve the patient experience and relieve staff at your healthcare facility? Feel free to contact one of our specialists via sales@prodvx.com.