Our story
Since 2004, we have been making the difference for our clients with valuable solutions. First and foremost, we do this by leading the way in product development and through our diverse and innovative product portfolio.
Our portfolio is the core of our business and is always under development. Equally important are direct and short lines of communication with our supply chain partners. This way, we can keep prices down and deliver tailored service and support to end-users who know they can rely on us.
We produce and sell hardware such as Android and Intel displays and touchscreens, and related accessories. Our products are used for all kinds of solutions.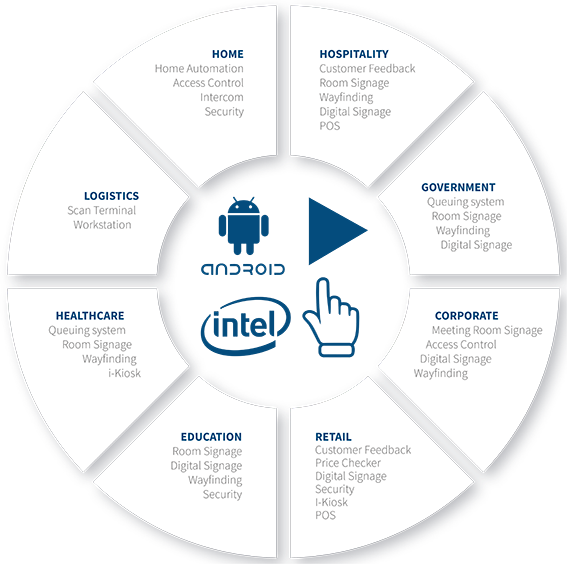 Besides the ProDVX brand, we offer OEM and ODM services. And although we do not provide any software applications ourselves, we have introduced the ProDVX Software Partner Program. This way you will always find the right partner for your display or touchscreen application.
Would you like to know more about ProDVX, our products and the applications? If so, please contact us.
For more details about our privacy policy, click here.