Why do you need digital signage in retail?
The retail industry is the fastest growing market for digital signage. The main reason why retailers have incorporated digital signage into their organizations is the ROI. The investment in a digital signage solution is becoming more accessible each day due to the availability of various suppliers who offer solid solutions for a competitive price. Technology is thriven and new advancements make the solutions more appealing due to the endless possibilities.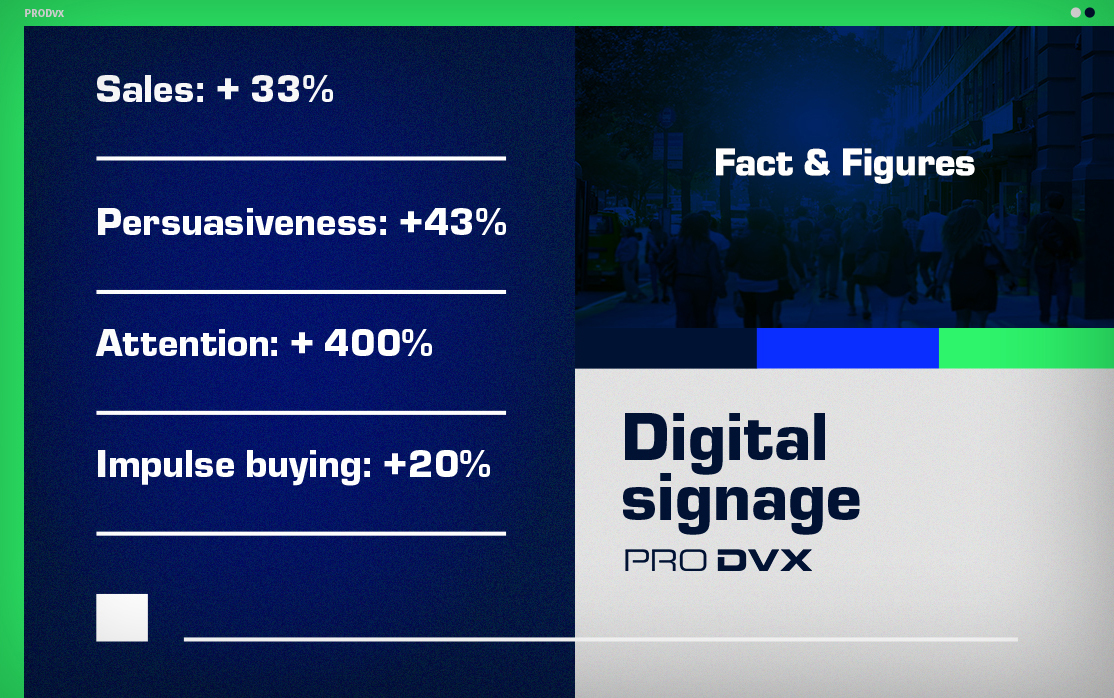 What are the facts?

According to Yodeck it shows that images and videos get people's attention over plain text and visual content is shown to be 43% more persuasive than any other method. A solid 80% of organizations which have started using digital signage in retail have experienced an increase up to 33% in additional sales. Next to that digital signage screens show to capture 400% more attention of the audience compared to static displays. The world is digitizing which is shown by the fact that 80% of the adolescents in the UK have seen digital signage in the past month and 62% in the past week, which resulted in 20% making an unplanned purchase. Now that's what you need to know.
How bright is the future?
Digital signage has many benefits to offer. The content on the hardware can be update remotely which results in a flexible and efficient way of communicating the company message. Nowadays customers are already focused on their mobile devices and it's possible to deploy a mobile integration to reach every customer directly. Inform them on personal offers or a special discount with an offer they can't refuse and increase sales.

Free consultation
Are you interested in a digital signage solution for your retail location? Or does your company develop applications for these purposes and is looking for a reliable partner? Be sure to get in touch with one of our specialists via sales@prodvx.com.