Stand out with digital signage
As a retailer, it's vital to stand out from your competitors and entice customers into your store to encourage purchases. Today, customers are more focused on screens and visual content such as images and videos, rather than plain text. Digital signage displays are an excellent solution for changing the appearance of your store whenever you want, without investing heavily each time. Cut costs and grow your business today!

Discover our five best practices.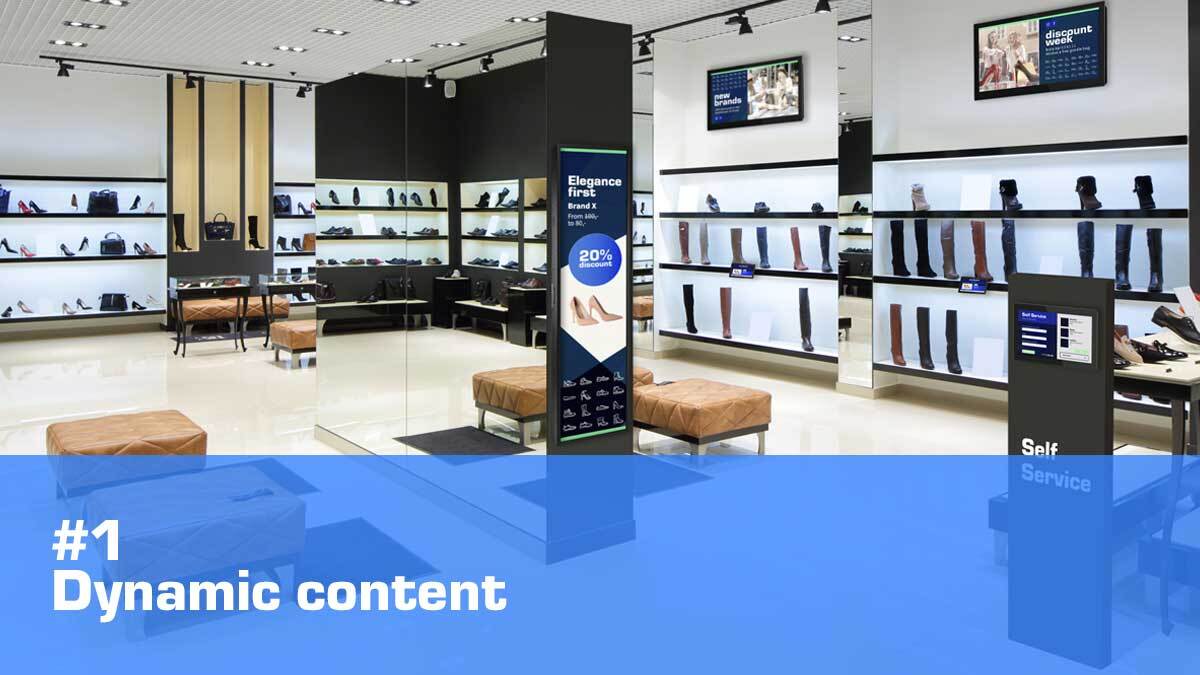 Best practice #1: Dynamic digital signage pulls customers in

The possibilities are endless where the use of smart content on screens is concerned. Showcase the combination of your products with beneficial accessories in your tech store. Or display the menu of the day with appetising pictures to persuade your customers to lunch at your restaurant. Another idea is to get rid of the real mannequin in the shop window and place a stretched display with an online mannequin who changes outfit every 5 seconds. Digital signage in retail is a dynamic form of advertising that draws the attention of your potential customers.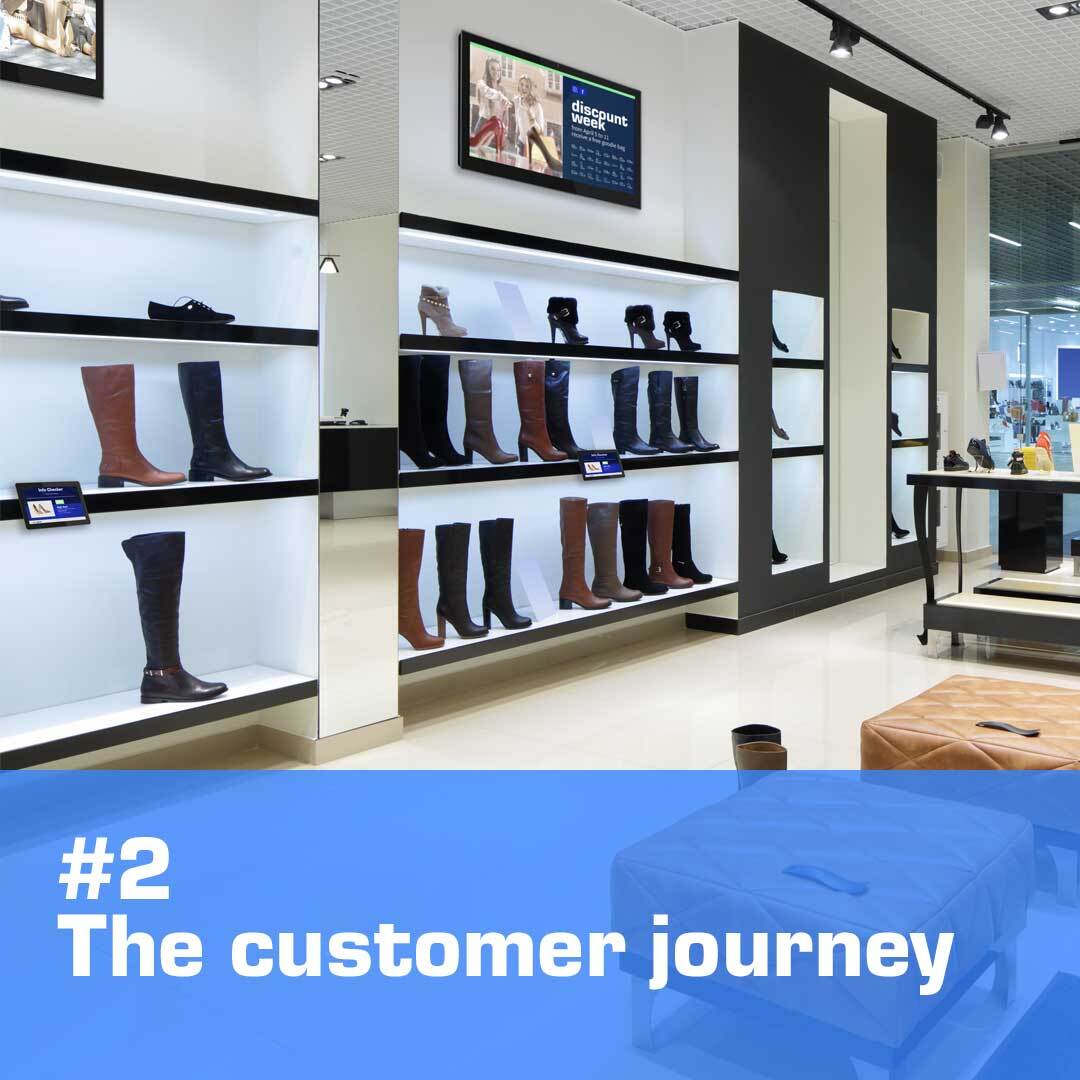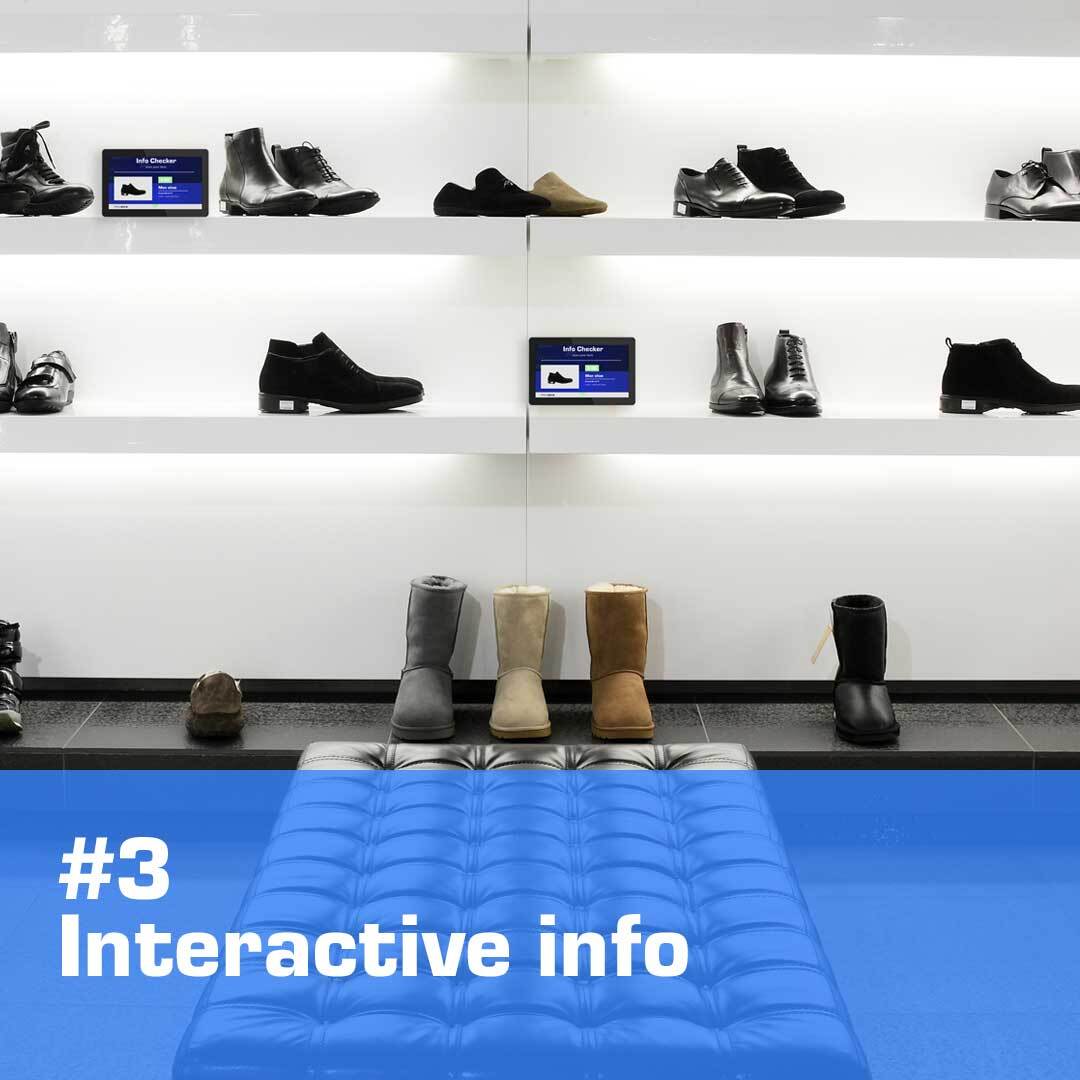 Best practice #2: The customer journey starts outside

To benefit from every opportunity that digital signage has to offer, starting outside your location can be very effective. Present appealing content on digital signage behind your windows, which is visible to passers-by from the street or even from the parking lot by the entrance. This way, you can attract the right consumers to your location.
Best practice #3: Interactive digital signage solutions

Every customer wants the best deal or a special discount. Encourage your customers to participate in your loyalty programme by connecting a barcode scanner to your interactive display, so they can increase their loyalty points or scan their customer loyalty card for an immediate discount. Your customer will feel appreciated and satisfied when they visit your store.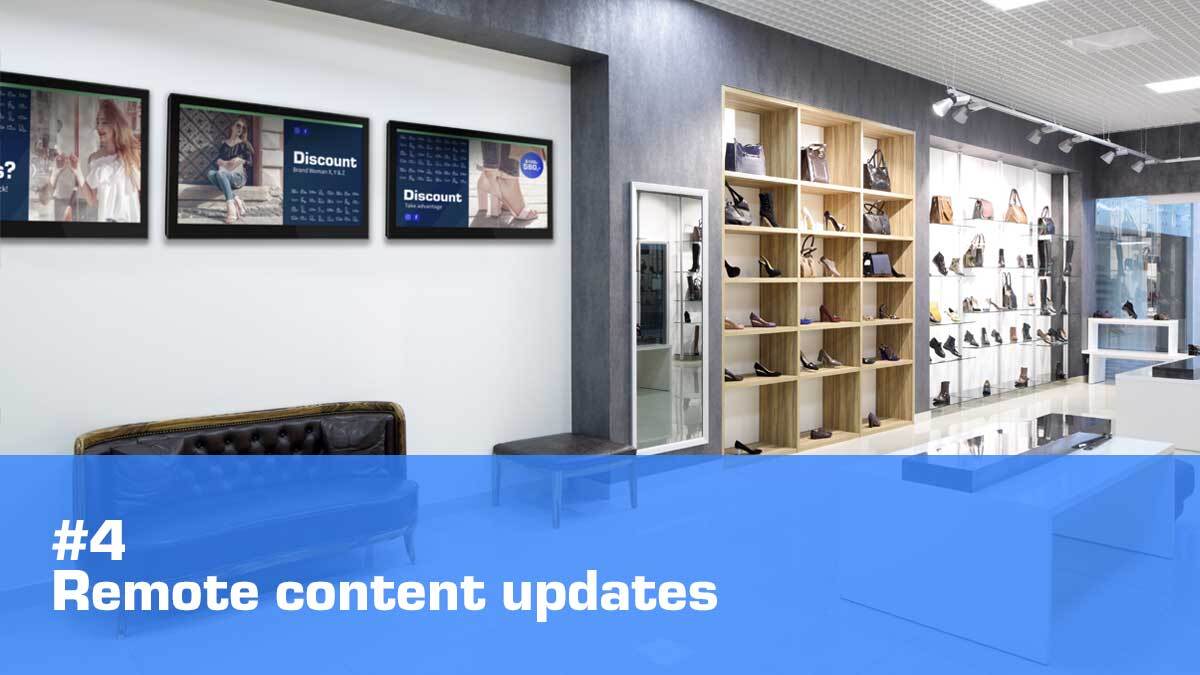 Best practice #4: Remote content updates

The best thing about digital signage in retail is you can change the content remotely in numerous locations. Always the most appealing and up-to-date promotion for your customer to see and act on. Offer your customers an unforgettable experience with a dynamic environment and they will come back to your store for more.

Best practice #5: Different screen sizes for different digital signage purposes in retail

Once your customers are inside, you have the chance to give them a new experience every time they enter the store. Guide them to the newest products or show them the deal of the day. Let them feel why they need your product. With digital signage displays, you amaze your customers and boost revenue. The screen sizes used in retail vary from 7" as a price checker on shelves, a 10" for specific product (line) information, a 15" at the point-of-sale when the customer is checking out or 22" with advertising about the hottest new items. There are no limits.
Free consultation
Are you looking for digital signage for your retail location? Or does your company develop applications for these purposes? Be sure to get in touch with one of our experts via sales@prodvx.com.