Support patients and improve the patient experience using digital touchpoints across healthcare locations. The patient experience is more relevant now than ever. Discover and be inspired by two smart signage solutions.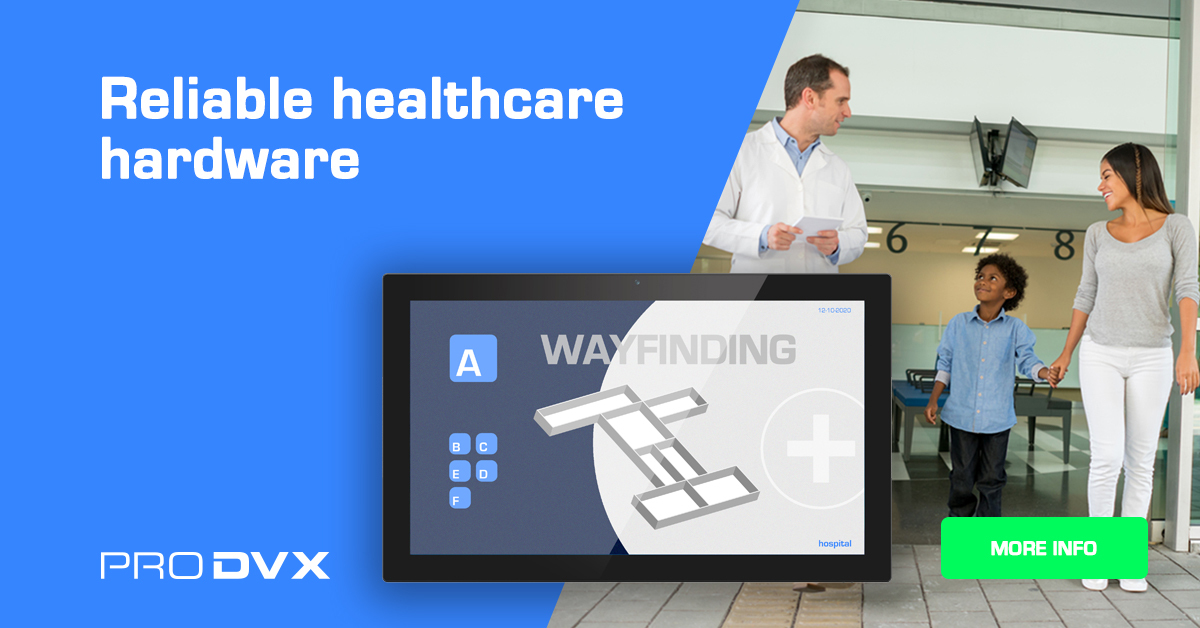 Optimize visitor flow with wayfinding in a hospital
Help patients navigate and improve patient satisfaction by using digital wayfinding solutions. It enables your patients to easily find their destination. The ProDVX 22XP or UW displays are perfect to use in combination with way finding solutions. Would you like to learn more about the patient experience in a healthcare environment?