ProDVX has won a Design & Innovation Award at COMPUTEX 2019. The Dutch manufacturer of Android and Intel SoC Touch Displays (among others) won the award with its APPC-10SLB model, a 10-inch Android display equipped with a LED light bar surrounding the screen.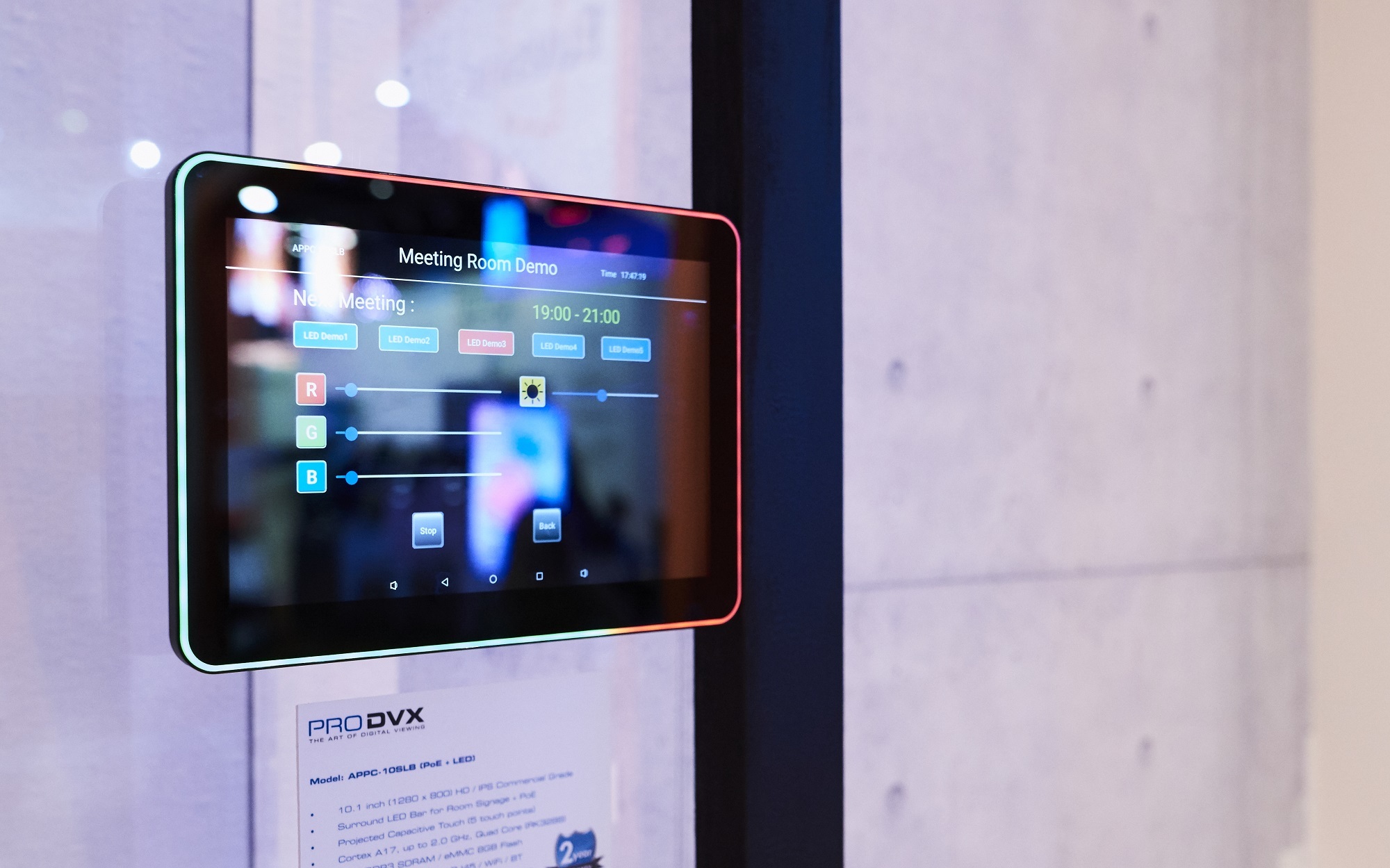 Commitment
"Winning this award emphasises our many years of dedication to quality, innovation and product development. We are all very proud", says Dirk Sliedrecht, ProDVX director. Since its launching in January, the APPC-10SLB has been deployed for room booking, (interactive) digital signage, gaming and customer feedback systems all over the world.
COMPUTEX d&i awards
The 12th edition of the COMPUTEX d&i awards, one of the most important awards in the high-tech industry, will take place during COMPUTEX. A jury consisting of international experts assesses the submissions on innovative strength, design and functionality, among other things.