Find out how to get important customer feedback, why the APPC-10SLB is considered 'best in class' and how to increase instore sales. But we have a lot more to offer. Did you know we offer a SLB with Intel PC inside? And what a smashing way to end by introducing the SLB with integrated NFC Reader. LED your light shine on this newest member of the SLB family.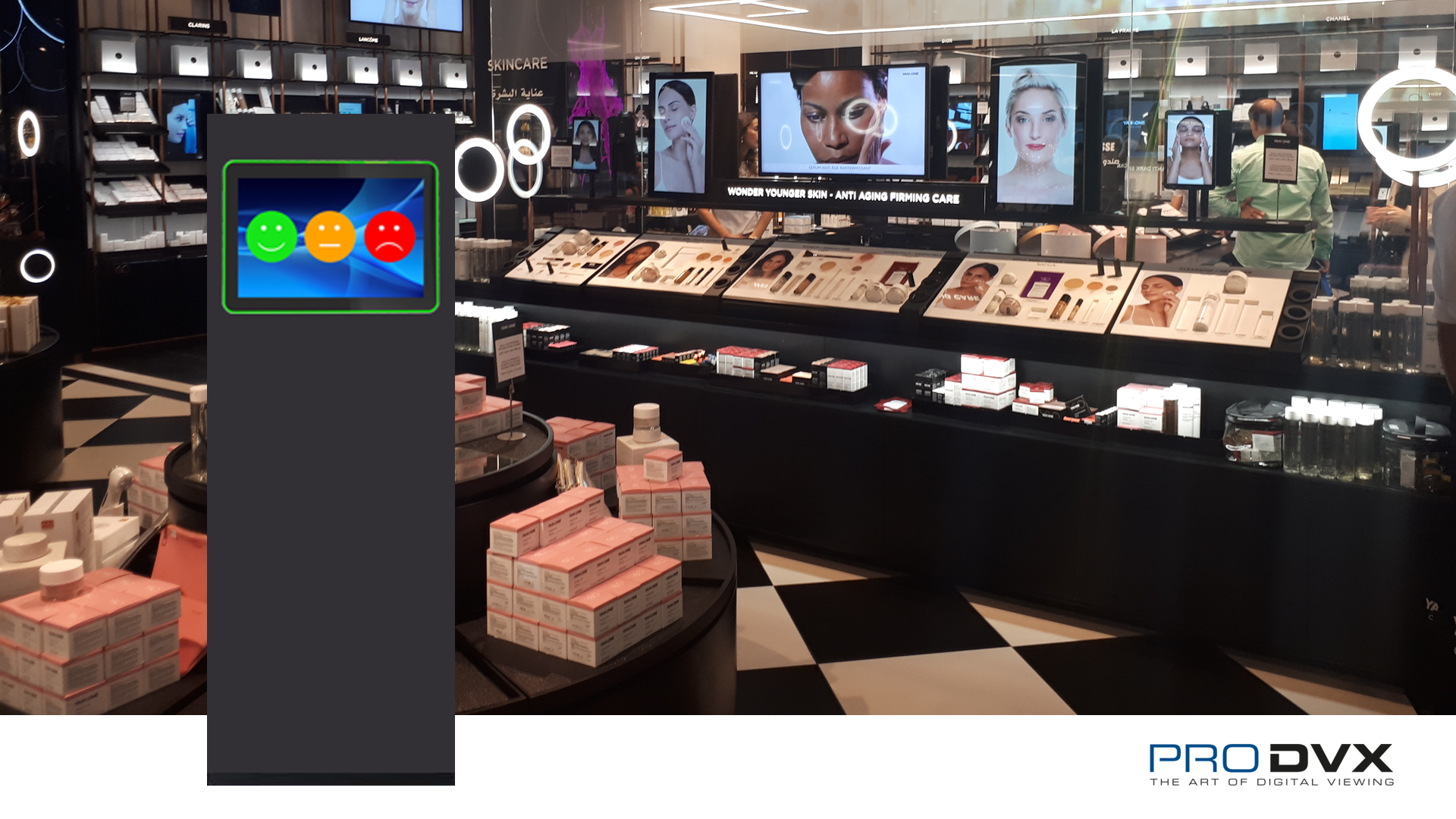 Customer experience on the spot
Every store wants to gain more insight into their customer shopping experience. A perfect way to obtain this information is installing a customer feedback kiosk.

Visitors can give feedback about various topics on the touch display kiosk when leaving the store.The results can be used to optimize the in-store customer experience.

The 10-inch SLB has some unique features that add to the overall experience. For example, the Surround LED Bar that can light up in the colour of the response, which has full RGB and the Power over Ethernet (PoE) connection.

Read more on our customer feedback case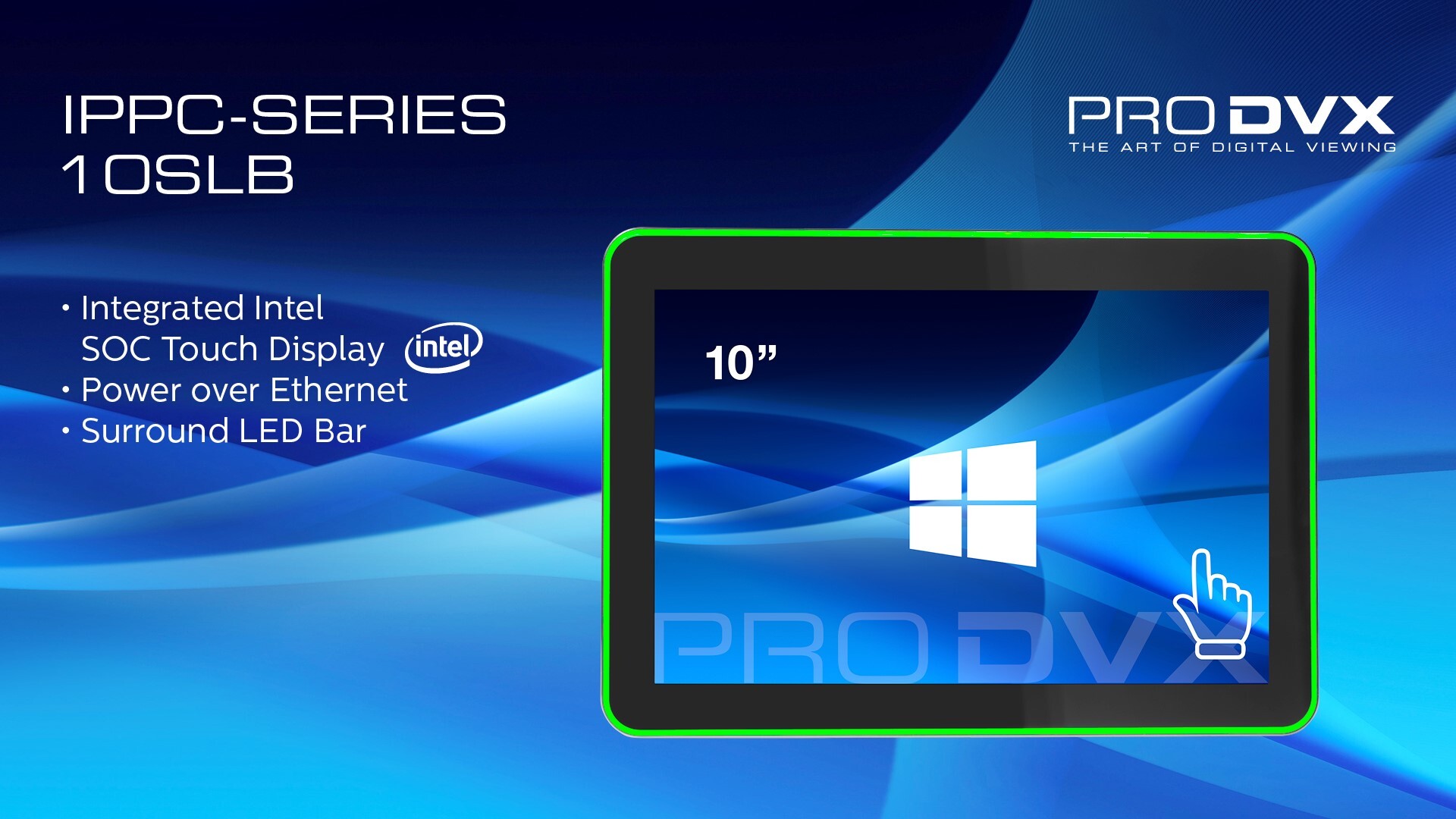 SLB with Intel inside
The IPPC-10SLB is an Intel SOC Touch Display with Surround LED Bar. The device can be connected through RJ45 LAN, WiFi, Bluetooth and contains an option to schedule reboot or shut down. The LED Status Bar makes it suitable for various applications, such as access control, price checking, room signage or a customer feedback system.

This 10-inch Panel PC with Intel processor for Windows has a projected capacitive touch display with PoE and is fanless due to passive cooling.

Interested in this unique combination of Intel and LED?
Interactive shop assistant
Digital screens can offer more product information for customers. Interactive displays such as the ProDVX SLB series give shoppers the information they're looking for, freeing up floor staff to use their time more productively. One can offer price checking or even a product comparison, and by offering a complete overview, making it easier for the customer to make a purchase decision.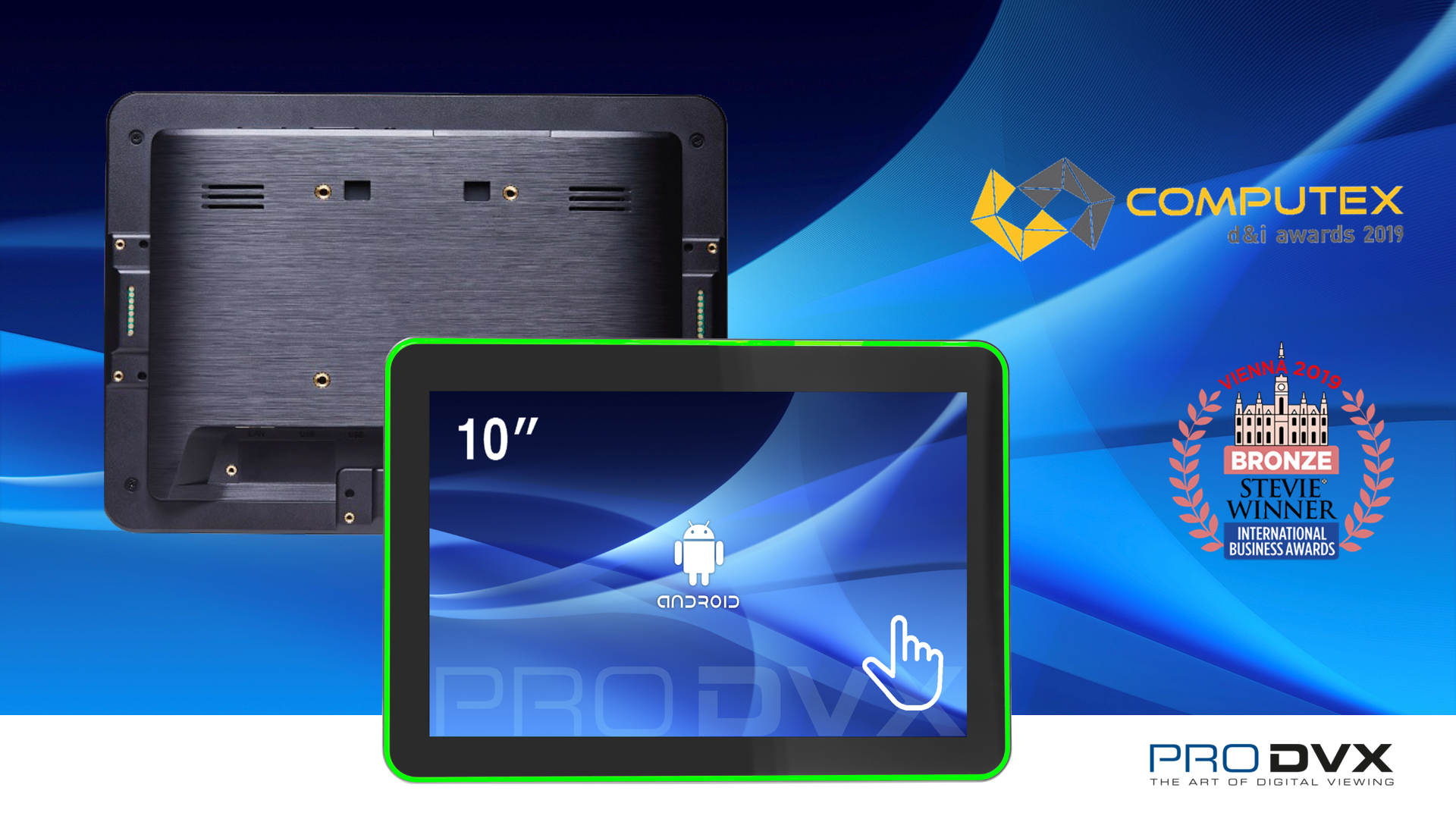 Best in class
This 10-inch Panel PC comes with features such as Power over Ethernet (PoE), Android 8 and a projected capacitive touch display. In addition, the APPC-10SLB won two Stevie® Awards and also received a COMPUTEX Design & Innovation Award for its outstanding and unique design, innovative Surround LED Bar and diversity of functionalities.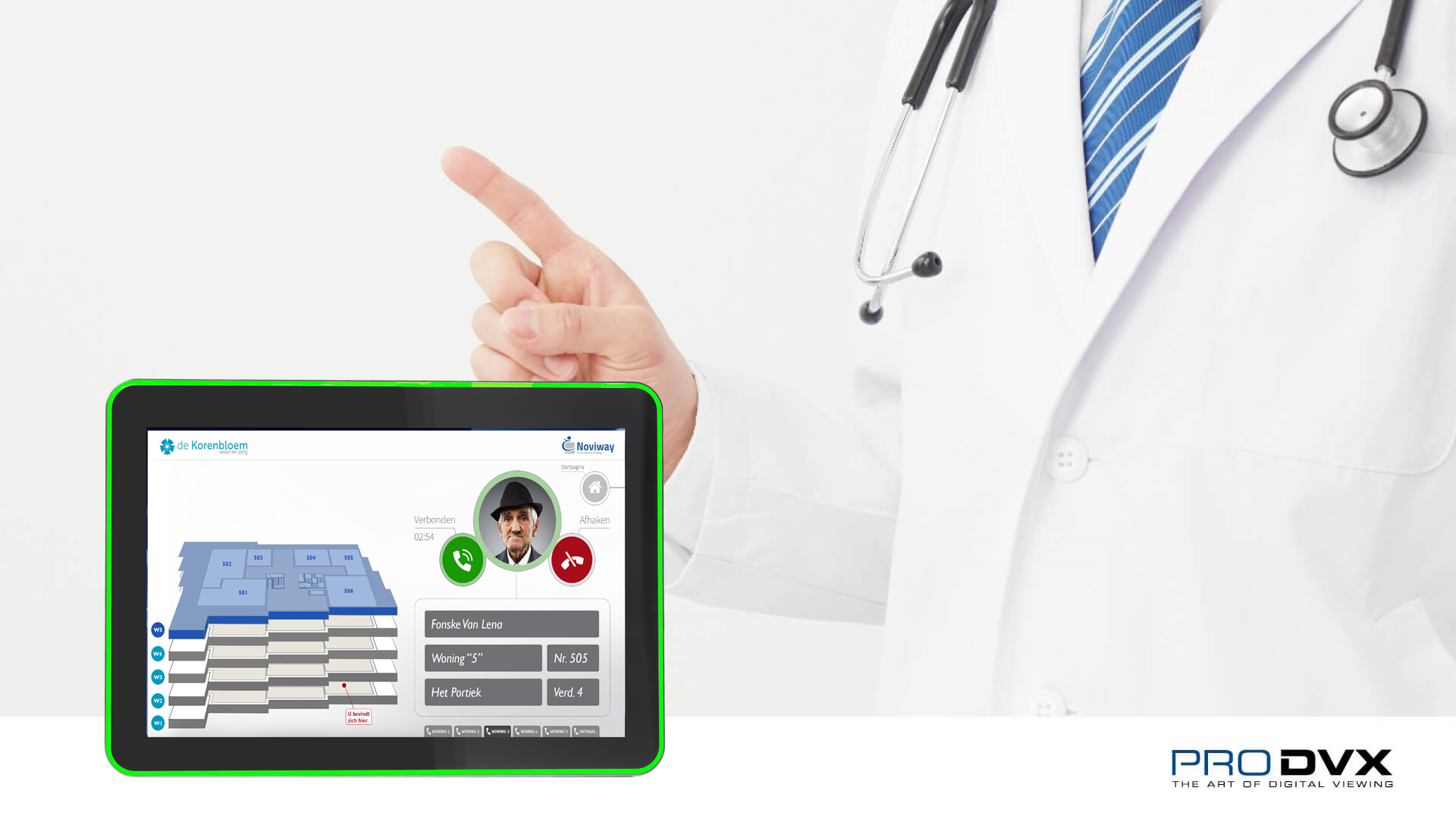 Innovation for more efficiency in healthcare
The Essec Group is a system integrator of nurse call systems, notification systems and telecom. Their subsidiary, IndigoCare, has developed a flexible IP-based nurse call system: iCall. To keep the staff informed, they decided to use our 10.1" Intel Panel PC. In this way they are always equipped with adequate information about the patients and are able to make thorough decisions.

Interested in the complete case?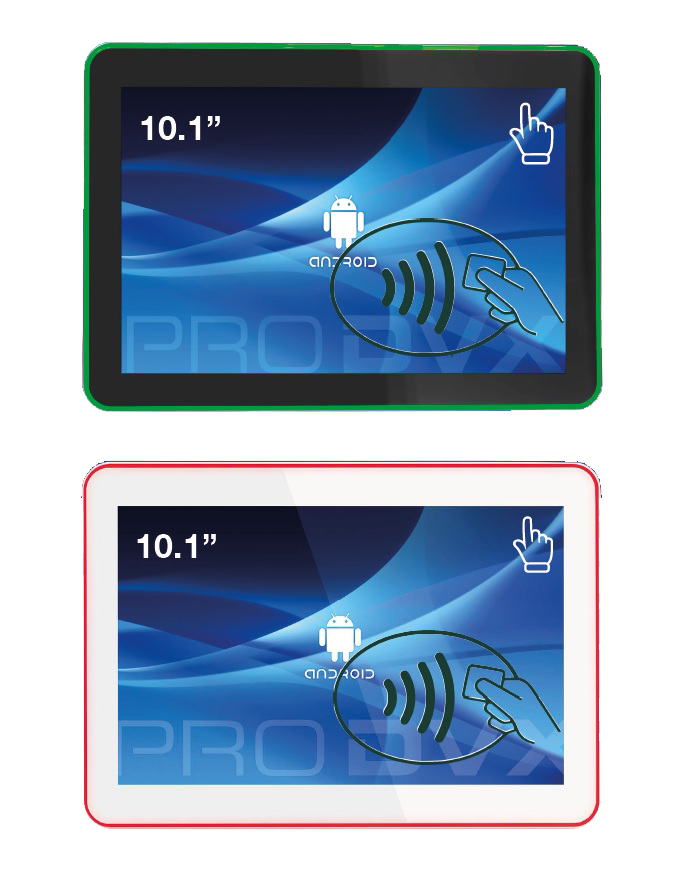 LED it shine!
As of this moment the APPC-10SLB(W) is also available with integrated NFC Reader, the APPC-10SLB(W)N.

To celebrate this happy moment we would like to arrange a date with you. If you want to get in 'interactive' touch with this newest member, we call upon you to put November 24 in your agenda, and save the date.

We have a luminous gift waiting for you when joining. More on our International Digital Introduction Event coming very soon!

Save the date and pre-register here!