In this IPPC edition, we have powerful wayfinding and visitor registration solutions to share, in combination with our Intel Panel PCs. Are you interested to find out in which sizes the ProDVX Intel Panel PCs are available? Or with what unique features the devices can be equipped? And last but not least, you still have a few weeks left to Stay Smart and Fit with ProDVX so make the most of your opportunity now.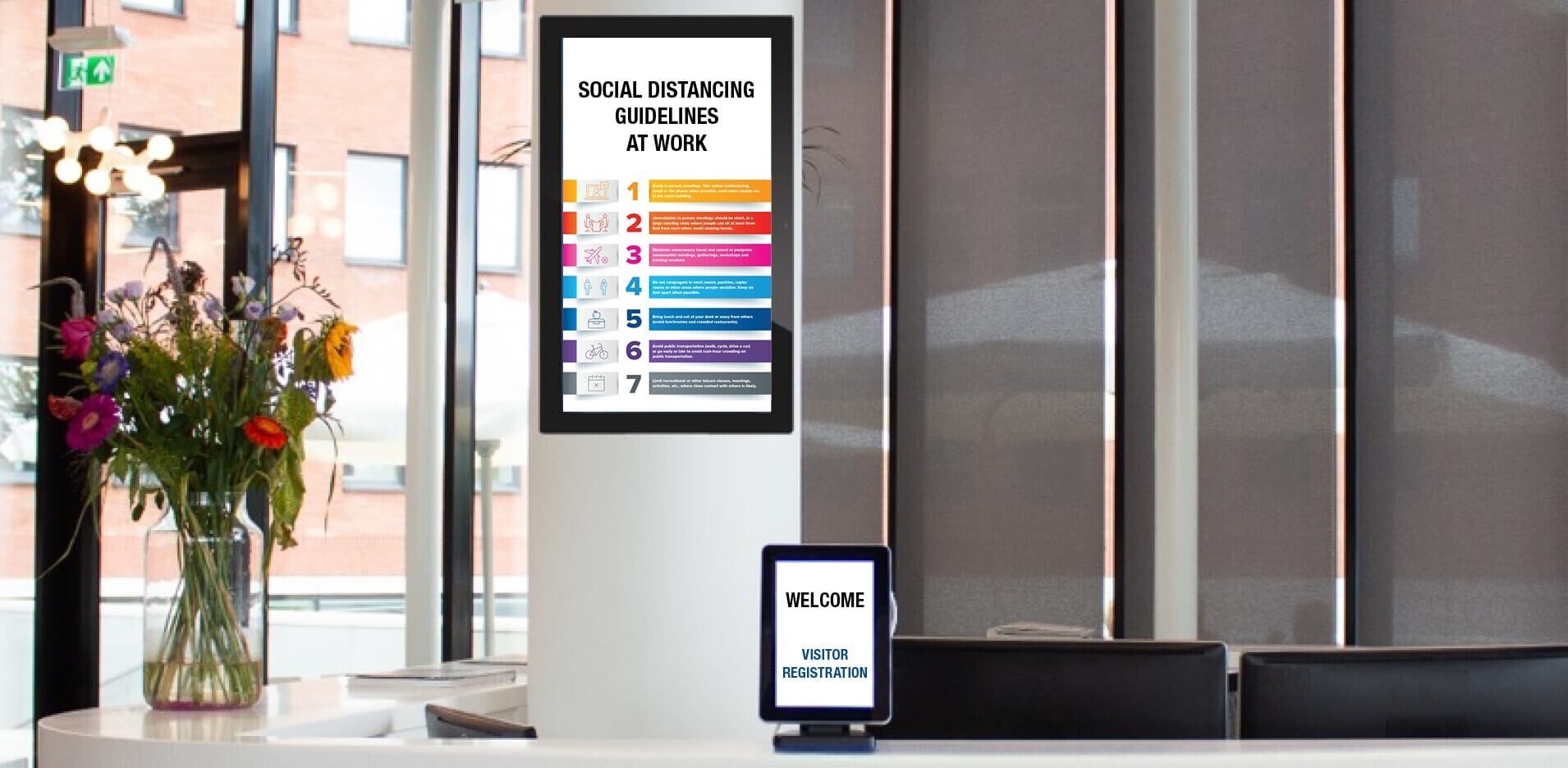 Welcome your visitors with a flawless check-in

Creating a welcome that stands out by allowing visitors to check themselves in or alert key people when a visitor checks in is easy with a visitor registration application. Facilities stay safe by making the visitors aware of safety and confidentiality rules, and keeping a safe distance from guests. It's also possible to send visitors and hosts a friendly text or email reminder before their visit or after checking out.


Intel Panel PCs for every application
An Intel Panel PC is an integrated solution, what is know as an all-in-one PC equipped with an Intel processor. They are normally used to run or display a wide variety of applications.

Our Intel Panel PCs are available in many different sizes, ranging from 7 inch to 32 inch. They can run Windows 10 or Linux Ubuntu. What's more, they come with several I/O-ports to connect to USB, HDMI and LAN and are equipped with POGO ports for enhanced connectivity.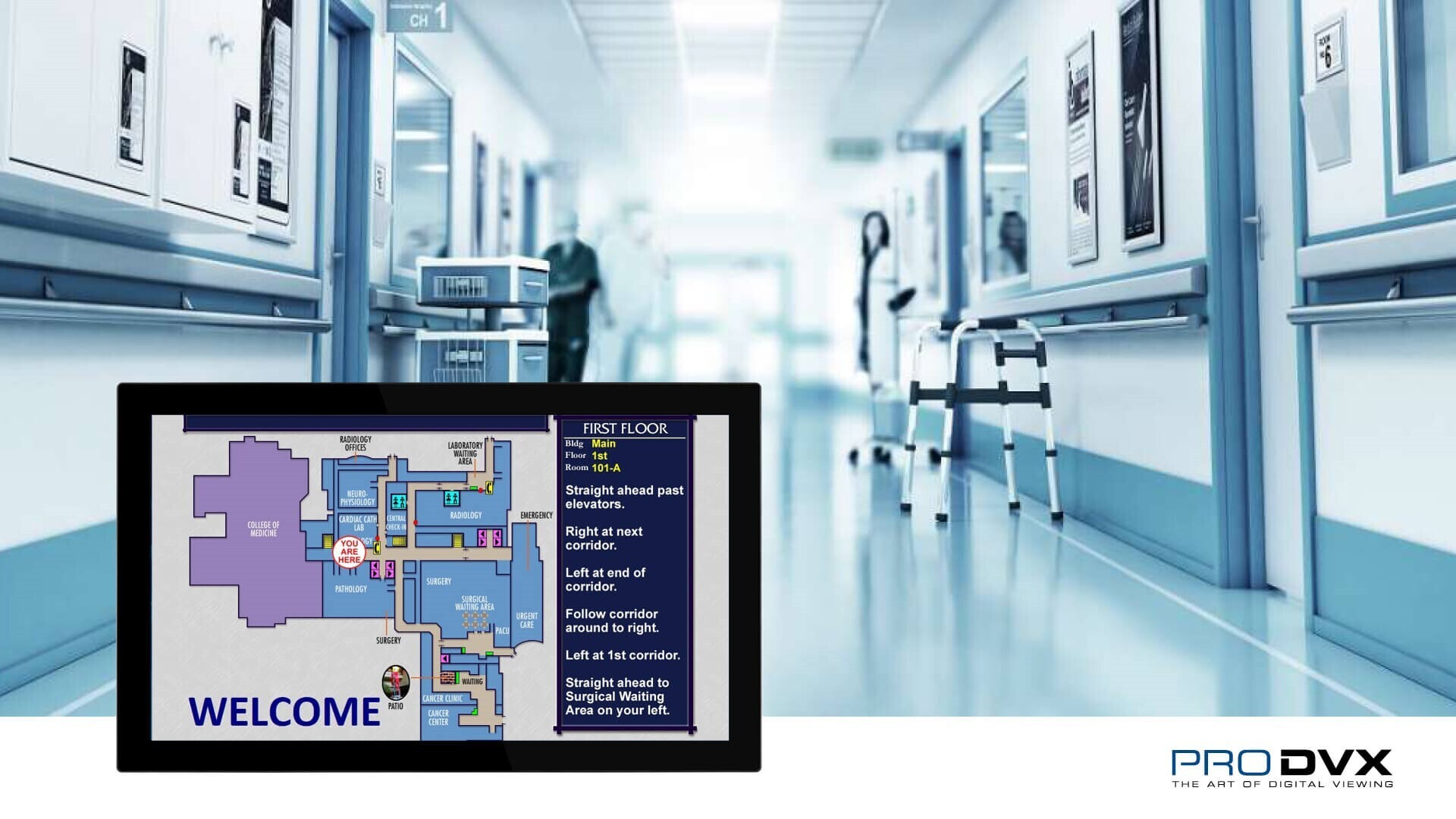 How wayfinding is the road to efficiency
When customers visit a company it's important that they have a pleasant customer experience. An easy and clear way to help your (new) customer get to know your company is by offering a wayfinding solution. The customer can check the fastest route to their destination inyour company.

An interactive floorplan may be beneficial for your employees to see in one glance which flexible office spaces are available. Every available space can be booked on the spot and no more time will be wasted looking for an available office space.

What size do you prefer?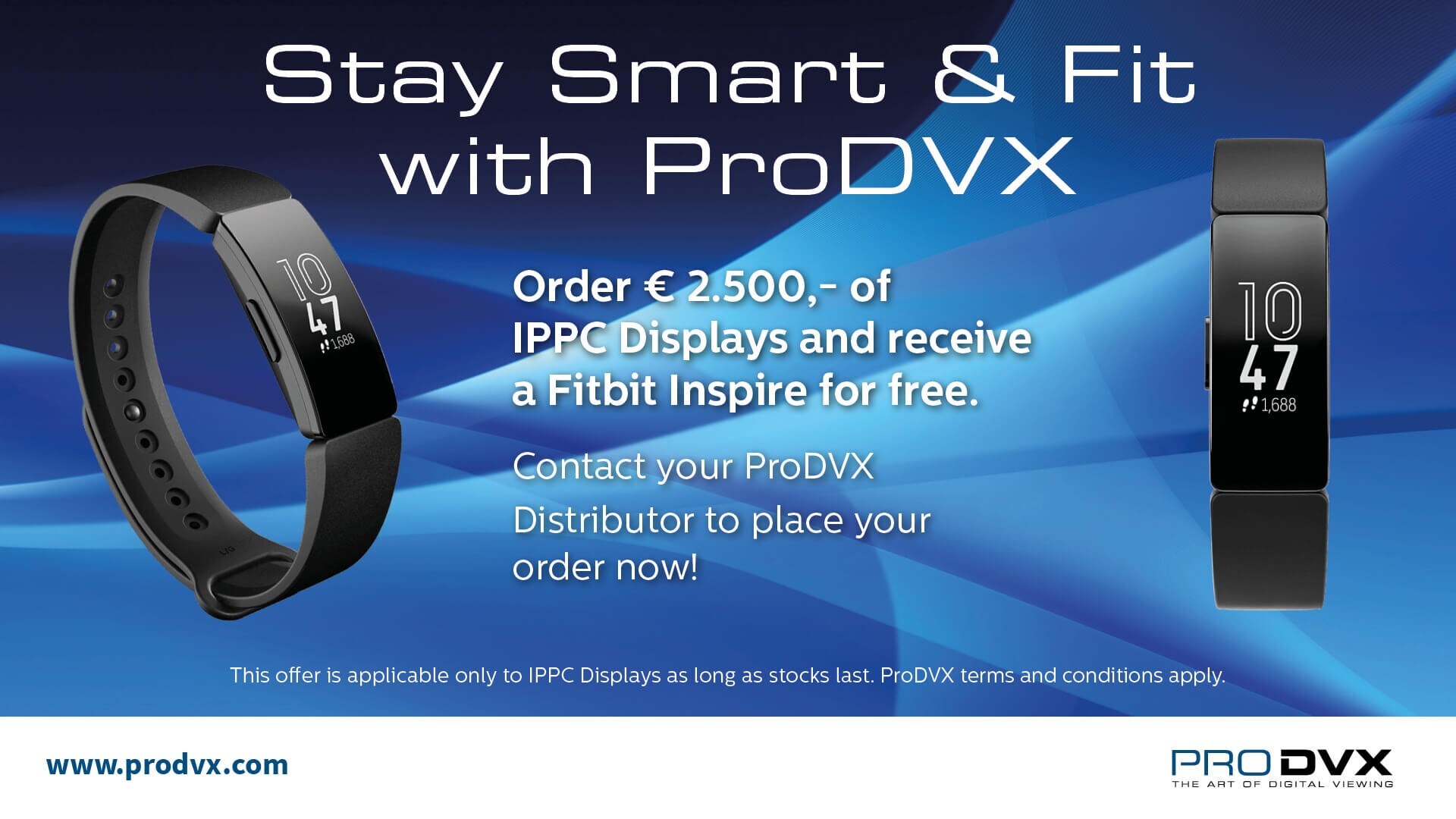 Stay Smart & Fit with a free Fitbit!
The August 31st deadline is approaching fast! For each order amounting to €2,500 of Intel Panel PCs, the ProDVX reseller or end-user will receive a Fitbit Inspire for free! This offer applies to the entire range of IPPC Series displays and a mix of displays is possible. There are 20 x Fitbit Inspire available, so seize your chance and place your order for the Intel Panel PCs now!