Did you know that ProDVX is an official member of the Intel® IoT Solutions Alliance? We are proud to offer 7" - 32" SOC Touch Displays with Intel® PC inside. In this newsletter we will show you some interesting examples of our Intel Panel PCs used in a narrowcasting and a security solution. Besides that, we still offer you a great way to experience our IPPC Series with our special promotion in July and August: Stay Smart & Fit with a free Fitbit!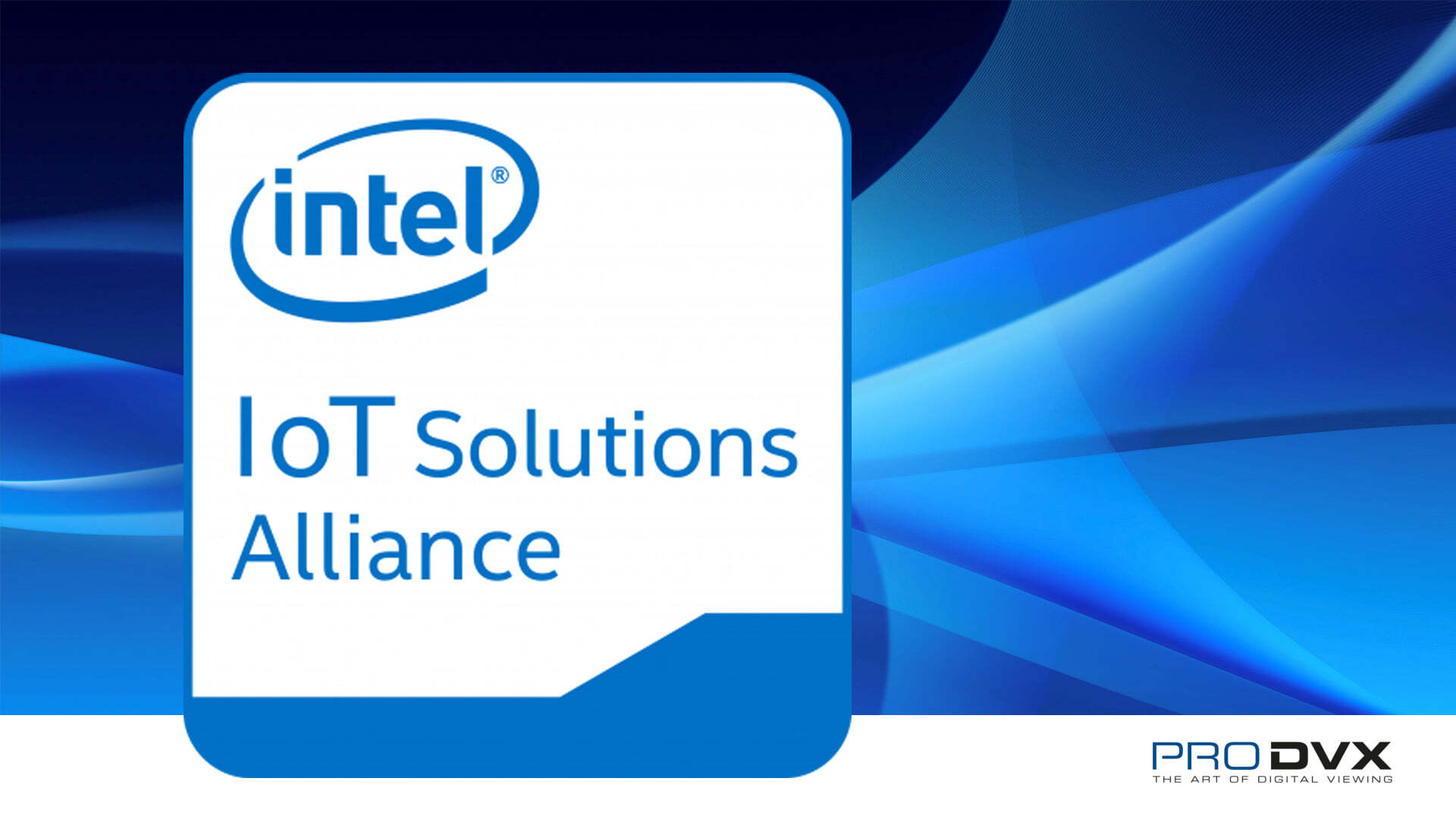 Benefit from the highest performance level
ProDVX has joined the Intel® IoT Solutions Alliance and therefore is able to deliver first-in-market IoT solutions. As a member we can offer dedicated levels of performance, scalability, manageability, security, and connectivity based on Intel®.

Intel Panel PCs by ProDVX are all-in-one SOC Touch Displays with Intel PC inside, designed and manufactured for commercial continuous use (24/7) and suitable for various markets and applications.

Boost your revenue growth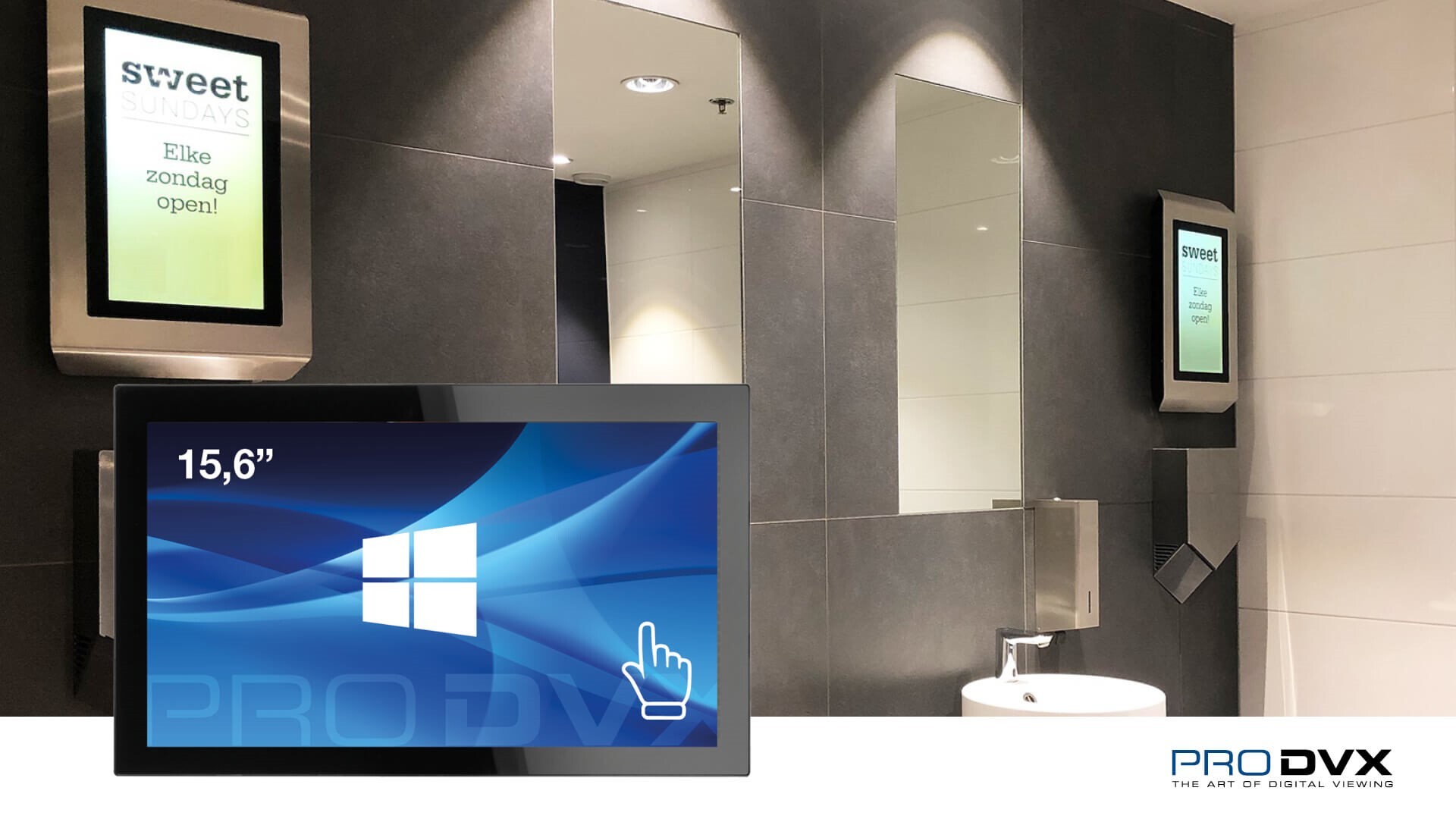 Reach new people. Reach new heights.
Kiosk designer and manufacturer Diz has implemented multiple IPPC-15 displays in the public restrooms of the high-end Kalverpassage shopping center. The displays are being used for narrowcasting for the 30 stores and 6 restaurants based in the shopping centre. Located in the center of Amsterdam, the 5-storey shopping mall attracts lots of locals and tourists.

ProDVXs 15.6" Intel Panel PC in combination with the narrowcasting application has proven to be a high quality solution with guaranteed exposure for surrounding entrepreneurs.

Want more info?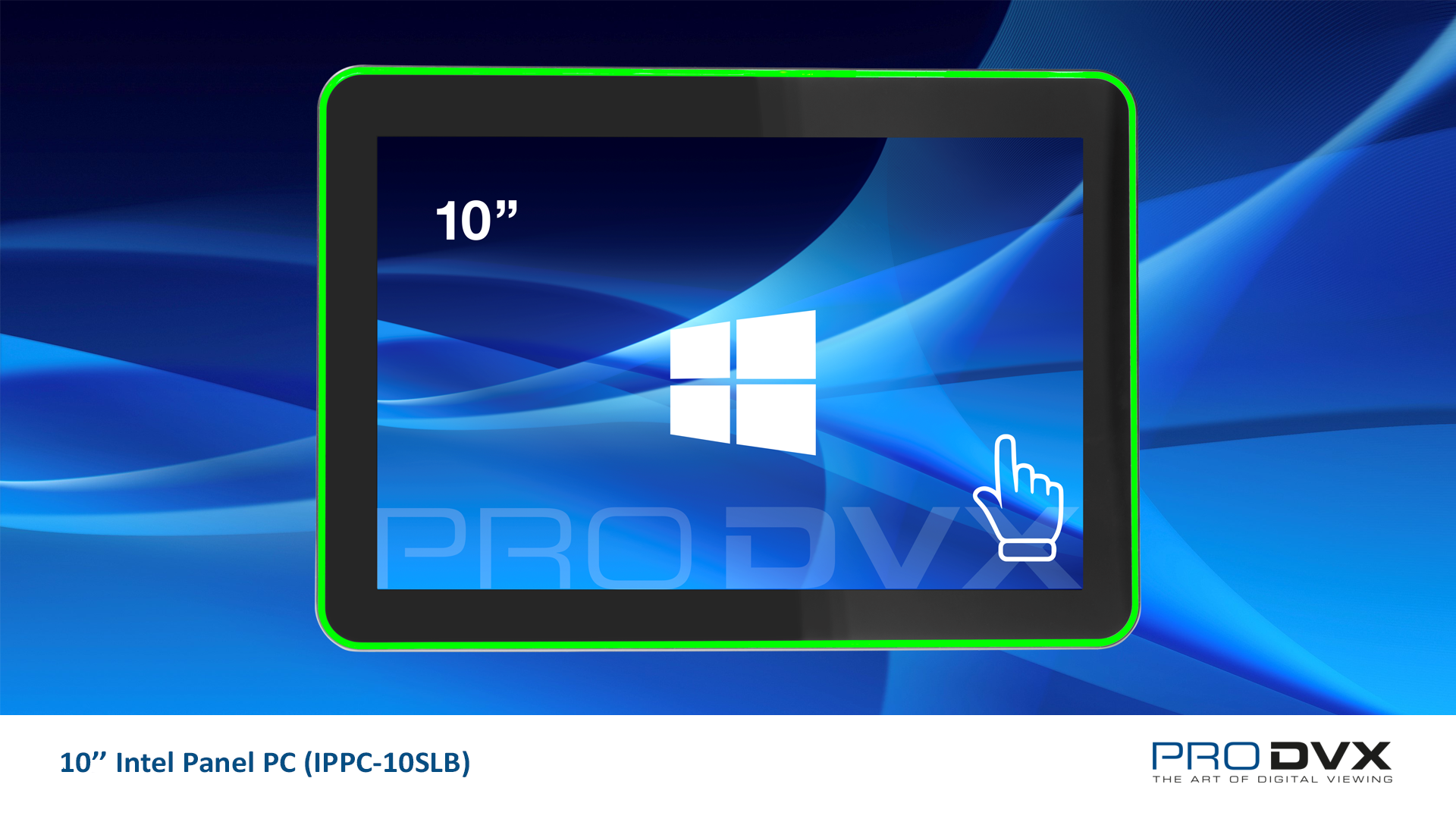 Experience the difference with Intel
The IPPC-10SLB display, an Intel SOC Touch Display with Surround LED Bar, is the perfect solution to get a head start in enhancing your application. The usage of LED lights enhances the content on the screen and maximises results. The device can be used for various applications, such as access control, price checking, room signage or as a customer feedback system.

This 10.1" Integrated Intel Panel PC has a projected capacitive touch display with Power over Ethernet and is fanless due to passive cooling.

Check out the IPPC-10SLB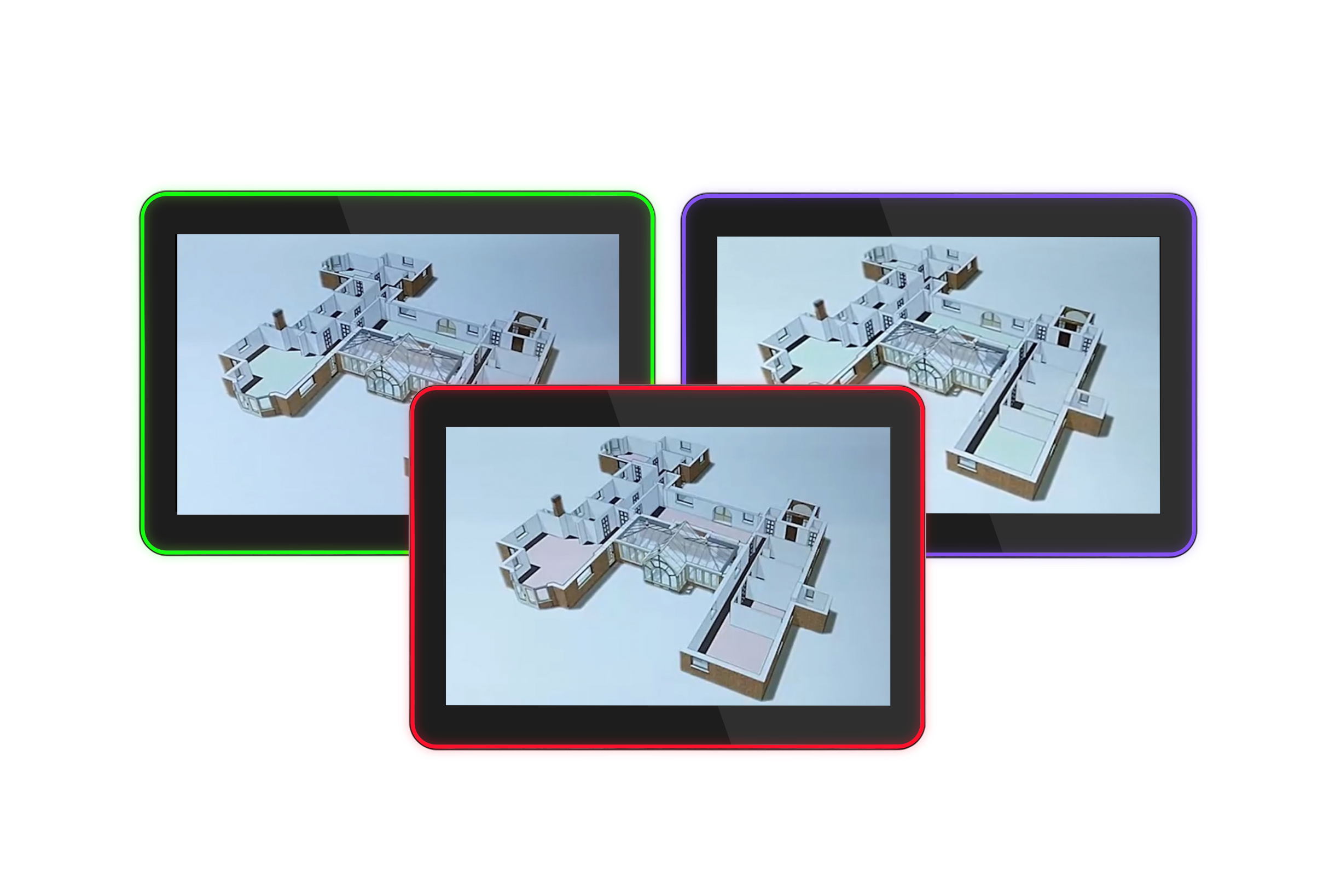 Integrate security with reliability
ARAS Security is a distributor of electronic security products and systems and has opted for the IPPC-10SLB. The Surround LED Bar allows ARAS Security to visualise the status of a space and informs people when they need to leave the building, along with many other functions. This makes buildings safer and more intelligent.

The solution's stand-out feature is the Surround LED Bar. This is more than just a functionality as it creates enormous added value for the end user in terms of their product experience.

Find out more about this case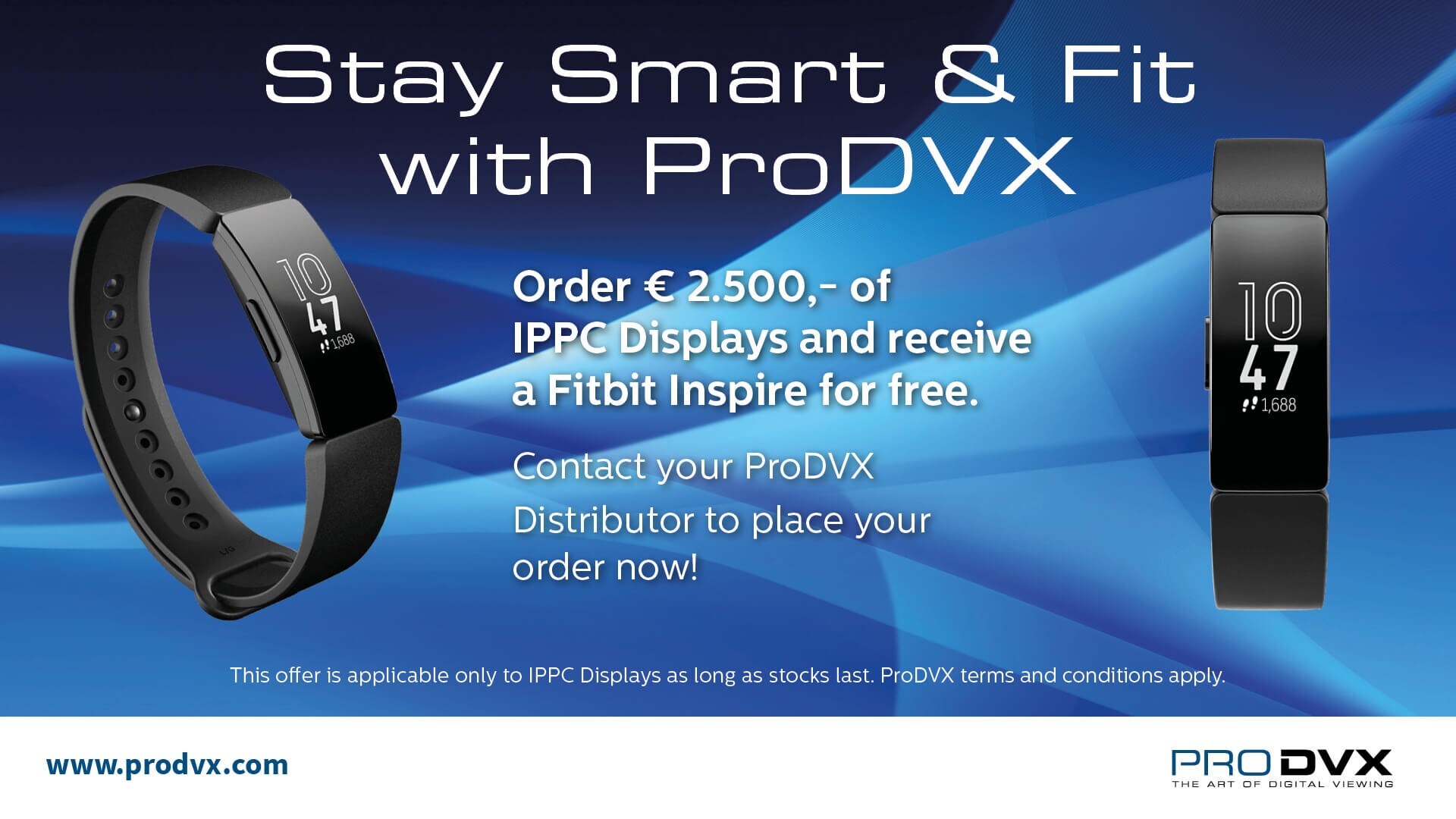 Your future at your fingertips
For every order of IPPC displays placed in July and August amounting to €2,500, the ProDVX reseller or end-user will receive a Fitbit Inspire for free!

This offer is valid from July 1st through August 31st and applies to the entire IPPC Series displays, and a mix of displays is possible.

There are 20 x Fitbit Inspire available, so seize this opportunity and place that order for the IPPC Displays now with your nearest official ProDVX distributor!

Yes! I want to Stay Smart & Fit