Sell more. Reduce costs.
This is top priority for any restaurant, hotel, bar or amusement park: generate more turnover with less costs. After all, competition is fierce and that is partly why margins are under pressure. Add to that the current coronavirus problem and we see a great need to differentiate from that same competition.
This blog presents examples of Hospitality Digital Signage and discusses how you can increase your turnover in the Hospitality industry with Digital Signage.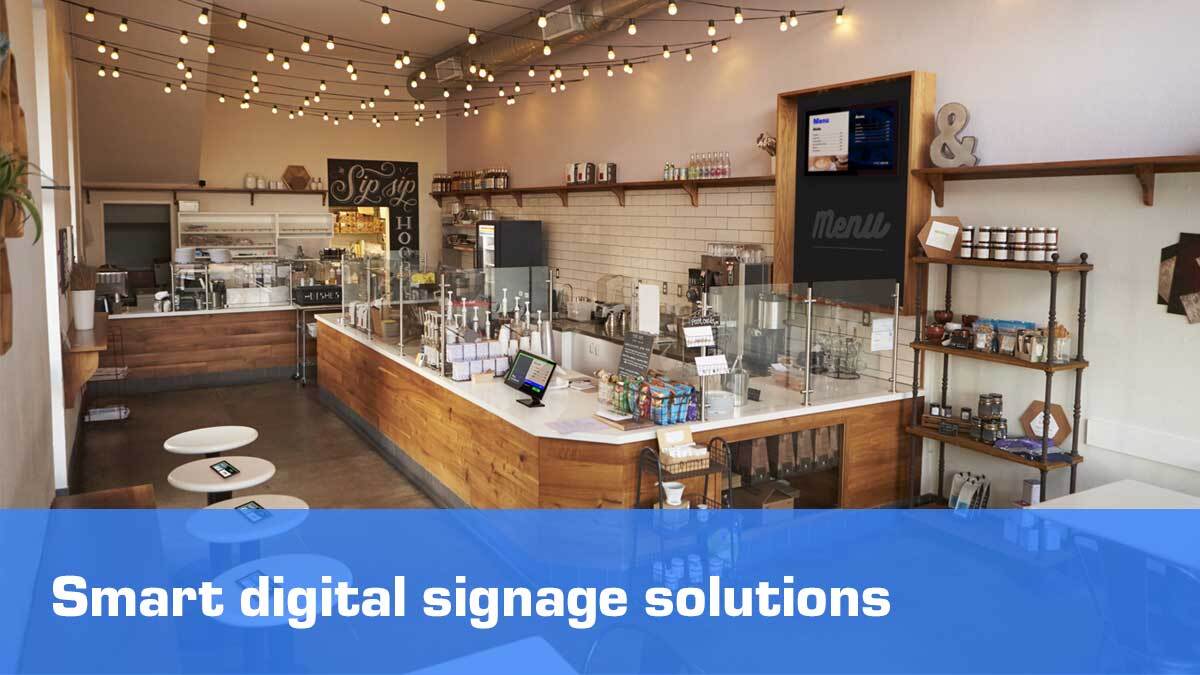 Examples of Digital Signage in Hospitality
Hospitality is a broad concept. That is why we use the following definition in this blog: the service industry that includes lodging, food and drink service, event planning, theme parks, and transportation. A great diversity exists of Digital Signage that is used in the Hospitality industry. The most common forms are:
Digital Menu Boards in/at restaurants
Self service & automatic check-in/check-out process
Wayfinding: how do I get from A to B?
Emergency alerts
Ads
Personalized/virtual concierge services
Travel information
Waiter signalling
POS terminal
Of course many more examples are possible. At ProDVX we are always amazed at the innovations our partners all over the world come up with. Do you have questions about Digital Signage for your hotel, restaurant, bar, amusement park or event agency? Please do not hesitate to contact us: our experts are Always-On to provide tailor-made advice.
Increase Revenues using Digital Signage
Impossible to miss it, but Digital Signage has actually become commonplace. Everywhere you go, there are digital messages that want to reach you. Examples we mentioned in the previous section are probably familiar to you. And this t is supported by the numbers. Indeed, market research shows that the global digital signage market will increase to approximately US$ 31 billion by 2025, nearly doubling in size from US$ 16 billion in 2016. And that certainly also applies to the Hospitality sector, an innovative market where people are always looking for giving the optimal customer experience.
Ever doubted whether Digital Signage is of interest to your company? We have listed some numbers for you that might convince you:

In restaurants, 30% of guests are saying that digital menus have a direct influence on their purchase of menu items. Digital menu boards typically present up to a 5% sales lift.
A recent survey by Magnani Caruso Dutton showed that 78% of travellers want to engage with maps of the areas they visit. Digital signage in hotels can be used to help guests navigate the hotel AND the attractions surrounding the hotel.
The same survey confirms 80% of travellers say they would like to easily see offered amenities and hours. Digital signage in hotels can provide this information.
A combined 60 percent of respondents are "more likely" to choose a hotel that allows guests to check in and open doors with a smartphone than a hotel that doesn't.
A general fact: digital displays capture 400% more views than static displays. Your message is literally much more in the picture.

As many as 80% of companies have seen an increase, up to 33%, after implementing digital signage with a greater appeal towards epicurean product purchases as opposed to planned purchases.
Recent research shows that 55% of travellers would be more likely to stay at a hotel that offers digital self-check-in kiosks.
The benefits of Digital Signage can therefore be enormous for all hospitality organizations. Messages are more noticed, processes are being organized more tightly and ultimately more is sold. But before you decide to apply Digital Signage, it is important to also make a good calculation of the (expected) ROI.
Digital Signage ROI
Yes, Digital Signage also costs. A significant amount must often be invested in a well-functioning solution that really offers the ultimate customer experience. So it's important to think about ROI.
Lower costs
Although the ROI is certainly in the increased turnover, you must also consider the decreased costs. Your organization can save a lot of time, energy and therefore money through Digital Signage. Countless examples can be envisaged. After all, a virtual check-in requires less manpower than a face-to-face check-in. You also need fewer people to inform guests about their travel & stay. What to think about an automatic waiter signalling system, to get more work done with less hands? While with a digital system to distribute your advertisements, nobody has to physically perform an action on location. Of course, you don't have to re-create a Digital Menu for every "new menu" and bring it to the printer.
Measure ROI
The most important thing is to think carefully in advance, about how you will measure this ROI. You can do that in three steps:
Formulate your goals. Goals must be specific, measurable and time-bound. For example, a goal for a conference centre could be to reduce wayfinding costs by 35% this year.
Think about how you are going to measure this, both on the investment side and on the cost side. Which Touch Displays you need, the CMS you will be using and its installation. This is indeed directly related to the costs of the "old" way: designing, printing, transporting, hanging up and replacing, for example, posters to get people from the entrance to the right place. And of course in both cases the man hours associated with this.
Analyse & compare. The formulated objectives and measuring instruments are ready, now it is time to analyse and compare results. It is of course also possible before buying, to request a Proof-of-Concept period or to speak to references in order to arrive at a proper assessment.
Digital Signage can certainly be of added value to Hospitality organizations. More awareness, more turnover and ultimately: lower costs due to tighter processes.

Free consultation
We have implemented numerous solutions together with our global partner network. Do you need help choosing a digital signage solution? Just like our displays, our advisers are also available 24/7. Contact them for tailor-made advice.