This page contains everything you need to know about Digital Signage. What is it and where is it used?
What is Digital Signage?
Digital Signage is a form of communication which uses digital screens to display dynamic content. This is in contrast to static signage such as posters, prints and plates. Until recently, Digital Signage was too expensive a solution to use for many companies. The costs of Signage Displays or Android Panel PCs or Intel Panel PCs were just too high for them to become common. The revolution in LCD, LED and plasma screens changed this. Nowadays, Digital Signage is commonplace in many environments and is used for many applications.
Where is Digital Signage used?
Digital Signage is used in many markets and environments, we highlighted some of them which you might recognize:
Retail: advertisements, information about special offers, company branding.
Corporate: digital signage is often used around the office, for instance for internal communication purposes.
Transport: for instance at airports and stations, information about arrival and departure times, advertisements of shops and restaurants.
Healthcare: waiting room entertainment, advertising for pharmaceutical companies.
Education: you will find a lot of digital signage solutions in museums, for instance at the Kymenlaakso Museum
ProDVX and Digital Signage
We offer a wide range of Signage Displays and Panel PCs which are great for your Digital Signage solution. Looking for a display to use for Digital Signage? Make sure to get in touch with our team or find a partner near you.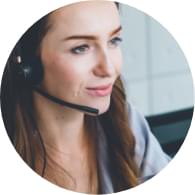 Got a question? Let me know
Always online
Brands using our hardware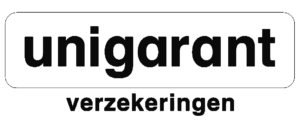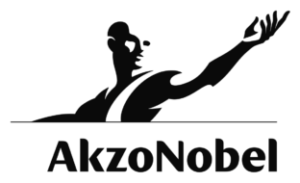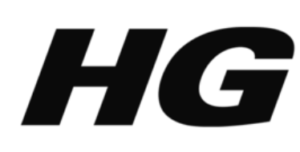 Our vision.
We help to digitise the world by developing reliable, innovative and durable displays and touchscreens that are accessible to everyone. We have been doing this for over ten years together with our international network of partners, distributors and resellers. Worldwide, more than 100,000 ProDVX digital signage displays are in use every day. Given that our innovative hardware is 'Always On', there is a good possibility you have already seen us.

Our promise.
Our end users are guaranteed reliable and robust hardware for their digital communication. Did you know that our RMA rate (including DOA) is extremely low? We are incredibly proud that our products have a low failure rate. You can rely on us.
Discover why more than 35 international distributors choose us.
We are a reliable, accessible and pragmatic digital signage company. We make an impact with everything we do, either with our products or our personal advice, or with our support department that is always ready to assist you. We are always at hand and focus on finding solutions: digital solutions.
A digital signage company
Obviously, you want your business processes to continue 24/7. So, you need hardware to support that. Over the years, we have continued to develop our hardware to make sure it does what you ask of us as digital signage company: keep you in the spotlight. Enabling you to make an impact with our digital signage solutions.
Discover our solutions:
See what solutions fit your organisation on our digital signage solutions overview page.
Digital signage for different markets
Experts use our digital signage solutions all over the world in different markets:
Check out how our displays and touchscreens can support digital communication in your organisation and discover our solutions per market.
Accessible digital signage solutions for everyone
As you might expect from a digital signage company, we make our accessible signage solutions available to everyone. Our global partner network consists of:
Distributors
Resellers
System integrators
Software developers
End users
Contact one of our digital signage experts to find out what ProDVX can do for you.